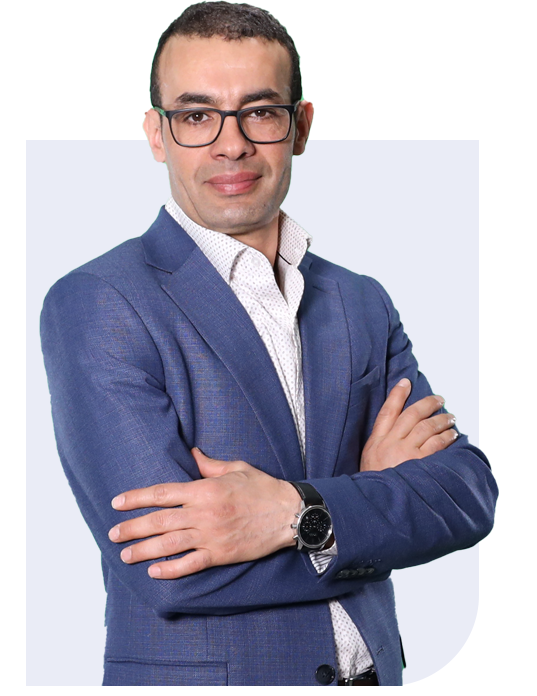 ABOUT ME
I'm Business Technology Management Professor
Thinker, educator, researcher, innovator and film maker. University of Québec in Rimouski, Québec, Canada.
Hamid Nach is full professor of Business Technology Management (BTM) at the University of Québec in Rimouski (UQAR), Campus of Lévis. His research sits at the cross section of technology, business, and organisation with a primary focus on Fintech and emerging technologies.
Dr. Nach published in peer-reviewed academic journals and books chapters and shared his research insights at various international conferences as well as at public and private organizations. Dr. Nach is speaker, educator and is actively engaged with industry. He created the Canada's fifth undergraduate business technology management program having as an objective training the next generation of business analysts. His teaching covers a wide range of BTM related areas such as e-Business, enterprise architecture and e-Commerce.
Dr. Nach is particularly skilled at synthesizing large amounts of information and knowledge and translate the work into practical education programs. At ease with technology, he deploys and uses state-of-the-art Learning Management systems such as OpenEdx. His most recent project is developing, in partnership with the Quebec Ministry of Economy and Innovation, an executive-level SPOC (Small Private Open Course): an online course on using Artificial Intelligence for Business. Dr. Nach skillfully uses video production industry standards, tools, and practices to produce highly engaging online courses and video-based case studies.
Dr. Nach is the founder of the FinteQC conference. He is the previous Division Chair and Divisional Editor of the Administrative Sciences Association of Canada (ASAC), -information systems track- and is member of the Canadian BTM accreditation council. As a recognised expert, Dr. Nach often shares his perspectives and insights in podcasts and in mainstream media outlets such as ICI Radio Canada and TVA., Ph.D. Information Systems
University of Québec in Montréal.
2006-2011

M.Sc. Information Systems
University of Québec in Montréal.
2003-2005

B. Sc. Physics
Faculty of Sciences, Mohamed V University, Rabat
1991-1995

2007 ASAC Best paper award (IS Track)

2009 ASAC Honorable Mention award (IS Track)

2016 ASAC Best paper award (IS Track)

Nominee for ICIS 2016 Best RIP Award
education Technologies (SCORM, LTI, etc)
80%
EXAMPLE OF PRODUCED VIDEO CASE STUDIES
Apprentx
Using artificial intelligence to personalize learning paths.
Apprentx shows that, after all, it is not about AI, it is about the value you create from it, which is, in this case, providing the right content, to the right learner at the right time.
An interview with Medi 1 TV Afrique, on the emerging Moroccan Fintech  ecosystem, held on the margins of International Fintech Congress, Marrakech, 2022
The collision between Information Technologies and Finance birthed a sector called Fintech. Learn more about its foundations  in  the market hunt's episode "The Fintech Ecosystem.
Contact
Please reach out for conference speaking, panel moderation or for a modern learning experience.